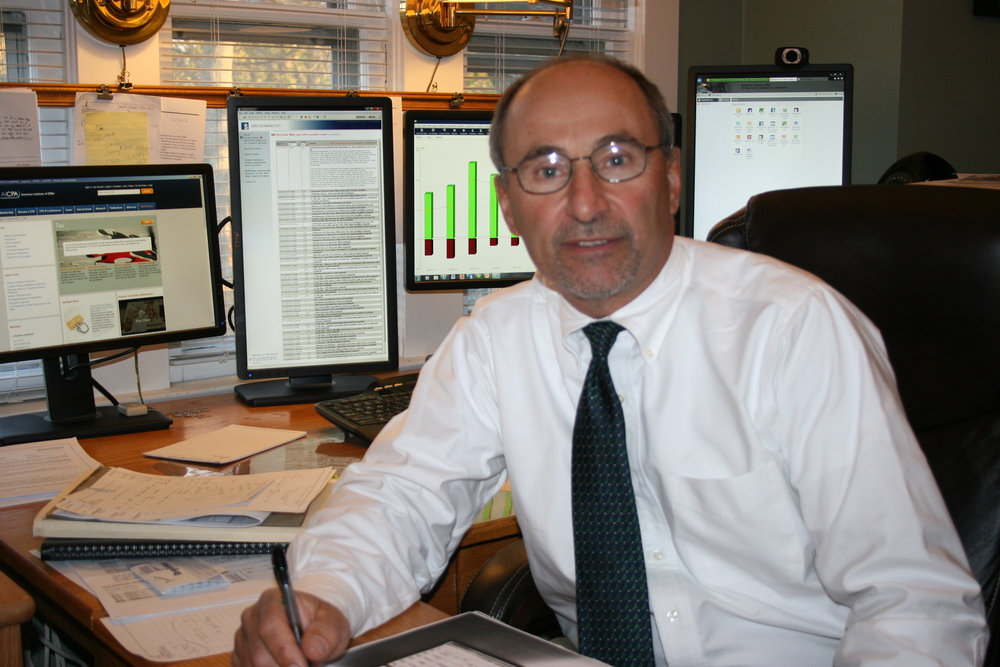 Rob Cascio
I started my career in 1980 working for CPA firms in West Hartford and Bloomfield. In the mid-80's I spent three years working in internal audit with Servomation Corporation, a international food service and vending company headquartered in Stamford which had annual gross sales in excess of $200 million. I traveled the country for two years performing field audits and testing internal controls for this company. After being promoted to audit manager I was then responsible for overseeing the audit staff, traveling to field locations to meet with field management and communicating audit results to the upper management of the company.
In 1989 I made the decision to get back into public practice and opened my own firm in Waterford on the first floor of the house that use to be my childhood home. At the time I was living in Glastonbury and had the opportunity to expand my business to that geographic area. I still work out of those two offices.
Presently I live in Hebron with my wife Lisa, a Glastonbury math teacher. We have two daughters, Alexandra, a student at the University of Connecticut who is working towards her doctorate degree in school psychology and Jess, a data software engineer with Pacific Life.
Certifications: Member: American Institute of Certified Public Accountants & Connecticut Society of Certified Public Accountants
Education: Bachelor of Science Degree from Long Island University...Master of Science in Professional Accounting degree from University of Hartford.
Other Memberships: The Hundred Club of Connecticut.